Puppies and Litters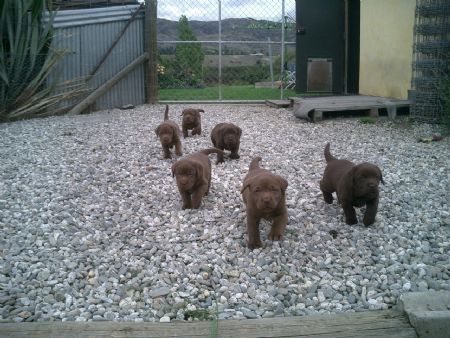 If you are interested in purchasing a puppy, please EMAIL me with your contact details, living circumstances, your preference dog/bitch, colour etc. so I can put your name on my waiting list.
My puppies are sold to approved homes only with fully fenced sections.
You must be able to pick up your puppy at eight weeks old ie; I will not board your puppy here until you are ready to collect.
My puppies are sold as pets only ie; not to be bred from and will be registered with the NZKC accordingly.
Please EMAIL me with enquiries thank you.
I have a yellow litter on the ground, whelped 13th September 2019. Five dogs and three bitches, various shades of yellow.
I know of an almost 2 year old black dog for sale. He is a lovely active boy who likes regular exercise and company ie; not locked up at home if owners work full time. Enquiries please email me if you are interested.
Contact Details
Steph Benfell
Cromwell, NZ
Phone : 0274 168780
Email : [email protected]