Puppies and Litters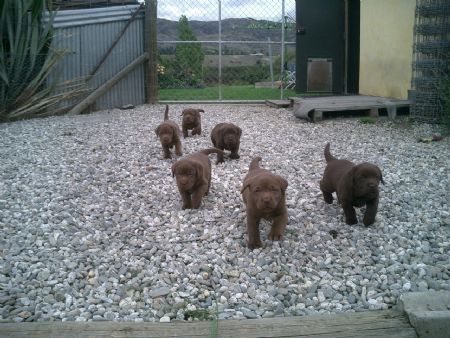 If you are interested in purchasing a puppy, please EMAIL me with your contact details, living circumstances, your preference dog/bitch, colour etc. so I can put your name on my waiting list.
My puppies are sold to approved homes only with fully fenced sections.
You must be able to pick up your puppy at eight weeks old ie; I will not board your puppy here until you are ready to collect.
My puppies are sold as pets only ie; not to be bred from and will be registered with the NZKC accordingly.
Next litter due approx March 2017 (nature willing), again please email me if you are interested. I have a waiting list; this mating will produce black and chocolates puppies.
Apologies, I have decided to wait until Spring 2017 when I will have better facilities. Those on my waiting list will remain there and I will keep you informed of progress.